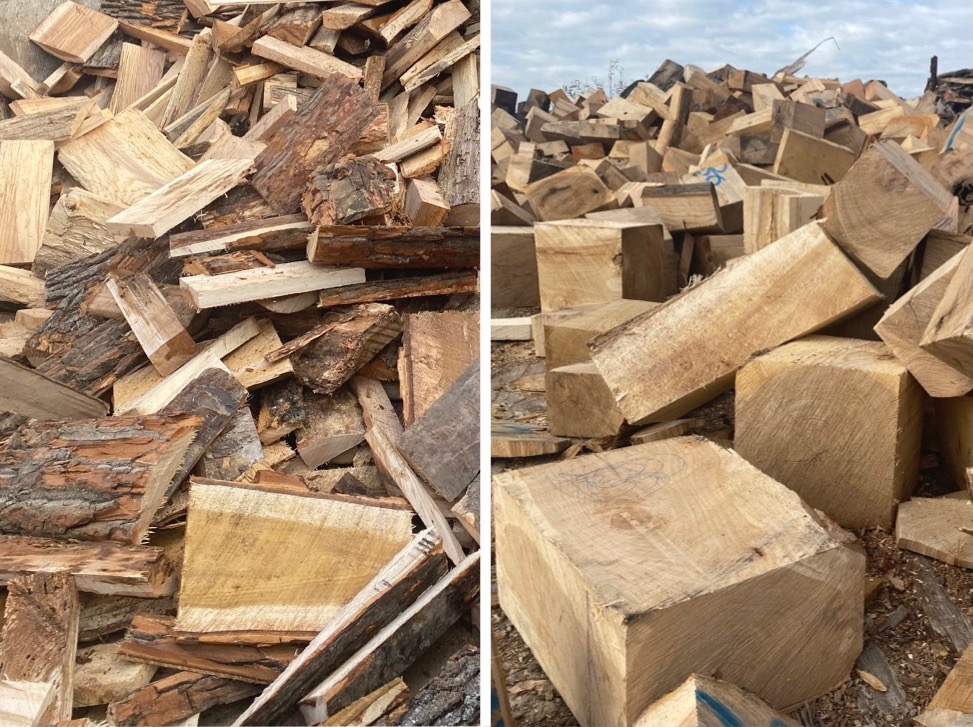 Firewood Loading Info:  
If you prefer to be loaded by a front end bucket loader, our hours are 7am – 3pm (Mon-Fri).  If you are loading by hand, you may also load during regular business hours. If you are loading yourself after business hours or during the weekend, please be respectful as our home is located on the mill property. Prices are listed near the "payment box", and we still use the honor system – because we have loyal and trustworthy customers!
Our hardwood slab and block firewood are cut to accommodate most standard fireplaces and wood-burning stoves. 
Why hardwood over softwood? Simply stated, hardwood makes better firewood because it burns longer, is hotter, and produces less smoke.
Your typical softwood log may burn for less than an hour, whereas a hardwood log of the same size may burn for up to several hours.